Today, catch up on some of the stories we're following from Indian Country. As the death toll from COVID-19 in the United States nears the 1 million mark, members of the Choctaw tribe are trying to cope with its devastation, learn how a study found large humanoid figures carved on the ceiling of an Alabama cave more than 1,000 years ago, and more in this week's News You Can Use from all over Indian Country!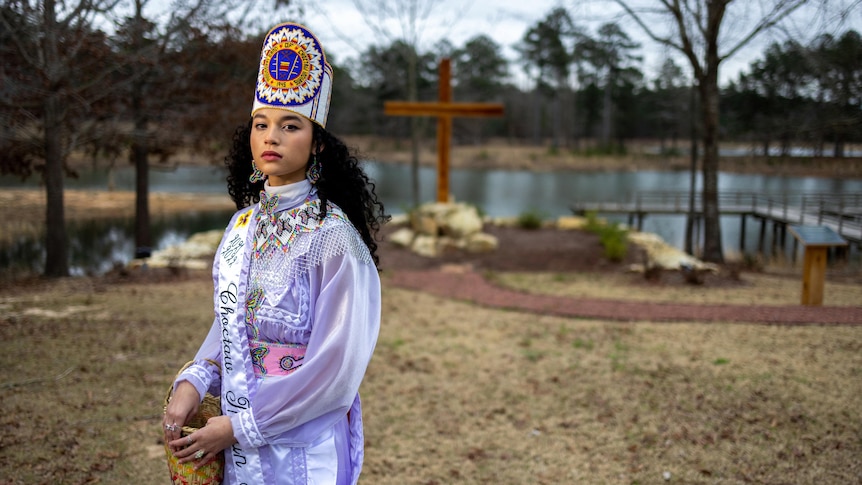 Native Americans have lost the guardians of tradition to COVID. Now the younger generation is taking the reins
Like many Native American communities, the Choctaw Nation was hit hard by the pandemic. In the wake of the deaths of so many tribal elders, it is falling on the tribe's younger generation to keep the culture alive.
Lakota gardening initiative becomes oasis in multi-county food desert in South Dakota
Pine Ridge Reservation has three grocery stores across an area larger than some countries. This garden offers an alternative to an hour-long drive.
Say Her Name: Hanna Harris' Murder is Why We Remember Our Missing and Murdered Indigenous People on May 5
OPINION Hanna Harris, a tribal citizen of the Northern Cheyenne Tribe, would have turned 30 on Thursday, May 5, 2022, had she lived. Instead, thousands of Native Americans and supporters observed Missing and Murdered Indigenous Persons Awareness Day across America. May 5, Harris' birthday, was set…
Confronting the Erasure of Native Americans in Early American Towns and Cities
Colin Calloway's book explores the presence of Native Americans in early American towns and cities, demolishing the longstanding myth that they vanished with the wilderness and highlighting indigenous critiques of the settler society.
Portland housing project spotlights Native American artists
An affordable housing project in Northeast Portland's Cully neighborhood is focusing on uplifting the city's Native American population.
1,000 year-old Native American carvings of mysterious giant humanoids discovered on the ceiling of an Alabama cave
The only way to see the unique carvings was to digitally "stand back" from the low cave ceiling by mapping the cave using more than 16,000 photos.